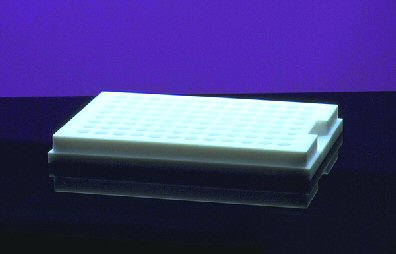 PAS Cell Culture Plates, PTFE
Bookmark this page to your Favorites folder!
Manufactured from pure PTFE with U or |_| distortion-free cavities. Totally inert and may be sterilized by all usual means. Special interest in PTFE 96 well culture plates aris es from the non-stick nature of PTFE, such plates eliminate adherence of cells to the cavity wall and facilitate sample harvesting.